I made a second page for our mid-month challenge at
CSI: Color, Stories, Inspiration
. I couldn't resist scrapping this darling photo of my friend's kids with the sprinkler.
Here's the Case File. Clues I used: Evidence - wood background, wood accents, mesh, animals, foliage, mushrooms, stitching, labels, Testimony: Document something about the outdoors.
I also used a sketch challenge from
A Cherry on Top
, which also asked us to use rhinestones. Here's that sketch: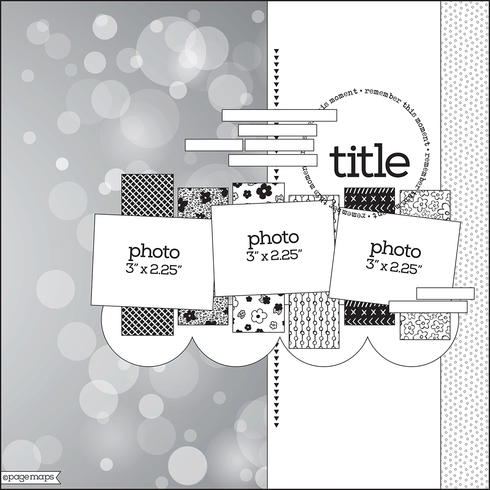 Here are some details: The wood background paper is by Chickaniddy. The heart paper is by Illustrated Faith, and the clouds were cut from a My Little Shoebox paper. The little birds are from my puffy sticker stash, and the phrase stickers are by Tim Holtz. I used one of my fancy sewing machine stitches to sew on the mesh.
That chipboard piece is by 2Crafty, lightly painted with some white acrylic paint. Most of the patterned paper strips are by BasicGrey, but the light green one is an old Autumn Leaves MOD paper and the paper on the right is by Echo Park, I think. I love how realistic that wood paper looks.
The little mushrooms are Jillibean Soup diecuts, and the leafy element was made with a Simply Graphic die.
A shot of the corner with a little extra cluster. I loved that little puffy bird looking down.
This challenge stays open through the month of June. I hope you'll come play with us. You just might win a prize from one of our awesome sponsors: